Stock is now available in the USA for faster, lower cost delivery
---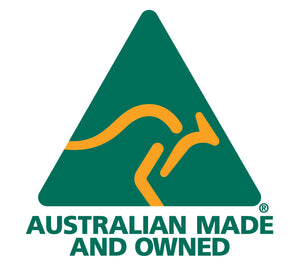 Made in Australia, Uncompromised
We only market products we make ourselves
Each embodies our passion and our pride
Asian Competitive Costs
Automation and low-waste production skills learnt through our continued association with the Automotive industry helps to bring Asian competitive costs
We make and ship from the same location
We have no big sales force or marketing department
You buy direct from the factory -simple, uncompromised
Beauty, Uncompromised - Born of the Australian Spirit
Winner of Reddot awards for our Marc Newson Drinkware in 2014, and for our Non-slip Plates and Bowl in 2016.
The Reddot Design Award, from Essen, Germany, is probably the most prestigious and most difficult design award to win.
The Palm Caffe Cup won a Good Design Award from the Chicago Athenaeum Museum of Architecture and Design – the oldest design and most prestigious design award in the US
LEARN MORE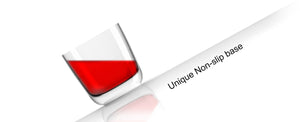 Functionality, Uncompromised
Our products must be functional first.
Owner, Robert Wilson has a lifelong interest in Human Engineering – designing for people. This interest was first sparked whilst an engineering student at the University of Melbourne.
A starting point for all our products is a consideration of how it will be used.
This gave rise to innovations like the non-slip base and the stacking shelf on all our tumblers.
Stability is important for outdoor use, so our drinkware has wide and weighted bases
Long-life is important so we use the best available materials and our cross-sections are adeqate.
The vision for the Caffe Cup was to replicate the coffee experience at a caffe – to see, to smell, to sip, to taste.
This led to 2 US Patents, one for the butterfly lid which allows the coffee to flow freely enabling the aroma to escape and the coffee to be sipped hot, the second for the triple-walled container with 3 windows which enables the coffee to be seen and helps the coffee to stay hot.
Forever Unbreakable Guarantee, Uncompromised
We stand behind our products.
If any of our products carrying this guarantee is broken in normal use, we will replace it or issue a refund.
Our products will last forever
They are dishwasher safe and microwave safe
They will outlast glass, ceramic and melamine - as these can break
In order to reach NET ZERO, it is imperative that consumer items be REUSABLE and LONG LASTING
LEAN MORE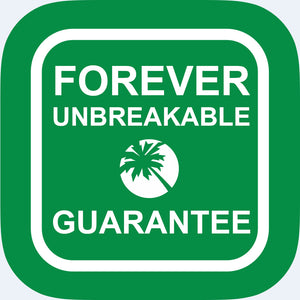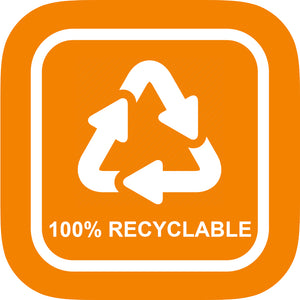 Recyclability, Uncompromised
If required, all our products are Recyclable. 
Melamine and ceramic items are not recyclable as they cannot be remelted. They should be phased out and replaced the recyclable alternatives such as our Non-slip Plates and Bowls.
Glass can break during sorting which contaminates waste and prevents recycling.
In order to reach NET ZERO, it is imperative that consumer items are RECYCABLE
Low Energy, Uncompromised
Less energy is required to make our products than ceramic or glass which require extreme heat, or melamine, which is relatively energy intensive
Palm Outdoor's facility is certified to Environment Standard ISO14001. All inputs and outputs are measured with programs inplace to manage and reduce them.
LEARN MORE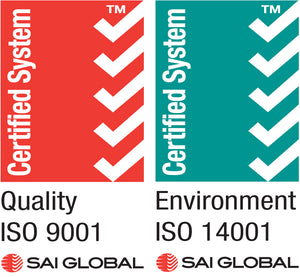 Service, Uncompromised
One of the pleasures of business is establishing personal relationships and giving service
If you wish to make contact – please call Robert Wilson directly or use WhatsApp. +61413533071, or email on robert.wilson@palmproducts.com.au
CARE AND GUARANTEE
Featured Collection: Marc Newson Tritan® Forever Unbreakable Drinkware
---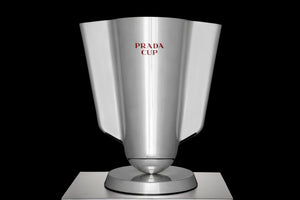 Marc Newson for the 36th America's Cup - The Prada Cup & Logo
For its 36th edition the America's Cup, the oldest trophy in international sport, welcomed presenting sponsor Prada, which created the latest version of the trophy Prada Cup for this special occasion. The stunning Prada Cup silver trophy was created by Marc and handcrafted to his specification by Florentine silversmiths. It is housed in a luxurious leather trunk designed and handcrafted by Prada."
"This is one of the most dynamic events in the world, and my initial thoughts about the trophy were to create an object that wasn't static, which had a sense of movement, which reflected the technology. They're no longer boats really - they are kind of flying objects…I thought wow, wouldn't it be interesting to think of a trophy that flies in the same way that these vessels do."
Environment Update
The pace of change is getting quicker as we move from theory to taking practical steps. We aim to be at the leading edge.
Recycling is IN
Recycling is becoming more widespread as the technology of cleaning, resorting and reusing improves and as household waste is sorted better. At home, we now have 3 bins - one for organic waste which is turned into fertilizer - one for recyclable waste which can be resorted and reused - and the third for non-recyclable waste which ends up as landfill.
The focus should now be on reducing the non-recyclable waste.
All our products are recyclable if required.
Long-life is IN, Single-use is OUT
Most of our products are guaranteed unbreakable forever - so they will last forever

Melamine and Bamboo-Melamine is OUT

They cannot be remelted so they cannot be recycled.
They can contaminate recyclable waste if mis-takingly mixed in with it.
They can have a short life as they can break or chip

Biodegradable Plastic is OUT

Biodegradable plastic has an additive that helps normal plastic breakdown into small pieces when exposed to sunlight and moisture - creating an even bigger problem.
The Palm Outdoor story
Palm Outdoor have been producing drinkware and tableware in Melbourne, Australia for more than 20 years.
Drawing on years of engineering experience in the automotive industry and a love of the outdoors, founder Robert Wilson has created an innovative range that is uniquely engineered for long life using the best available materials.
READ MORE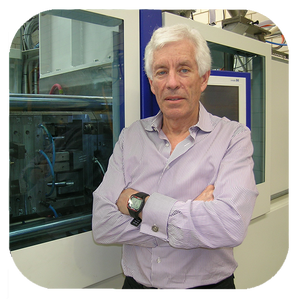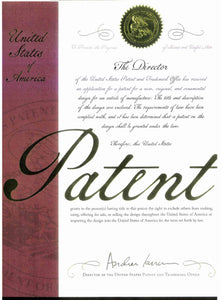 US Patents Granted on Palm Caffe Cup
Patent on Butterfly Lid
Patent No.: US D843,167 S
Date 19/05/2019
The butterfly lid was developed to allow the free-flow of coffee and aroma - preserving the experience of an open cup. The usual sliders, buttons, flip flaps and spouts all constrict the flow and aroma and hot coffee is poured straight into your mouth. The butterfly lid allows the flow to be controlled by your lips, as you would when drinking from a cup.
Patent on Triple-Walled Cup with windows
Patent No.: US 10r30lrl0I B2 Date 28/05/2019
The triple-wall cup was developed to allow a window to be incorporated and to reduce the height of the cup by 30% compared to a double-wall cup. The advantages are that the coffee can be seen and the level judged, and the shorter height improves stability and allows fitment under an espresso or Nespresso machine.